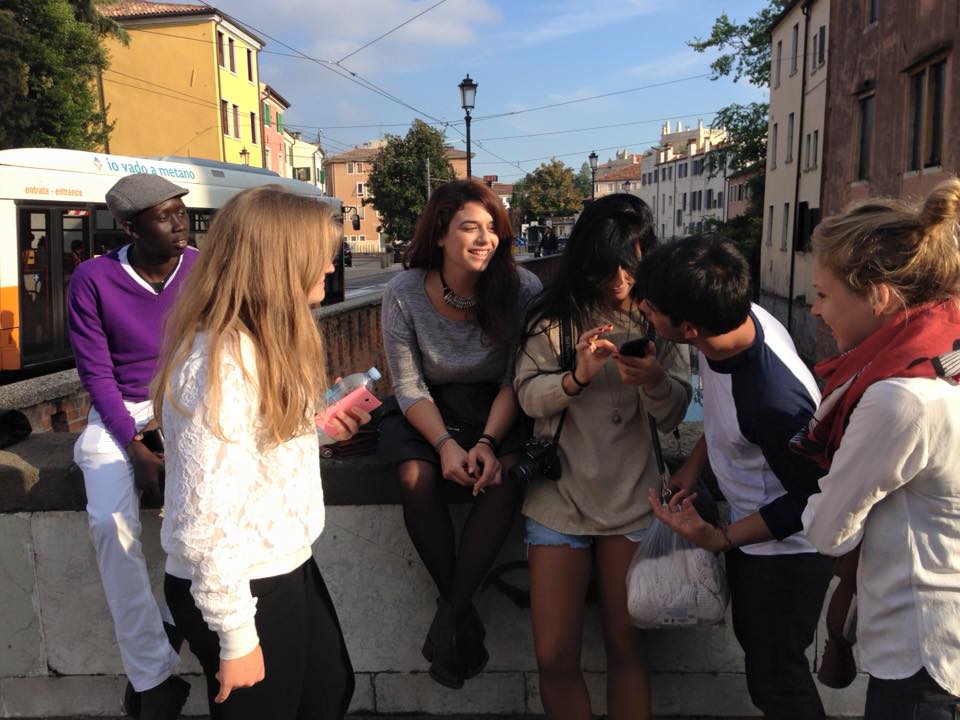 We are a network of alumni of the European Masters in Human Rights and Democratisation (aka EMA) offered by the Global Campus for Human Rights.  
In 2010, alumni of the EMA programme came together to create a community that would bring together alumni of the programme to stay connected for personal and professional reasons.
We, the alumni, set up a non-profit NGO headquartered in Brussels and started carrying out activities for the EMAlumni community. We believe in a strong network of human rights supporters and professionals for the promotion of human rights. Besides, anyone who has done the EMA programme will know how special the experience of studying together on the Lido is – we also wish to keep this connection alive! 
OUR MISSION AND VISION
Academic institutions are increasingly judged not just by the credentials of their professors or their prestige but by the success of their graduates and their loyalty to the institution from which they graduated. Alumni associations play a crucial role in this aspect
The EMAlumni aims to create a solid community of graduates of the European Master's Degree in Human Rights Master and Democratisation.
The aims of the Association are to promote and reinforce contacts between its members, at a professional as well as at an informal level, and to promote human rights and democracy in Europe and throughout the world.
The community we are co-creating is one of peer learning, professional development and social bonds.
Our vision is a vibrant network of graduates of the EMA programme who stay in close contact to each other, to their Master Programme and universities and to the Alumni Association and who, through this contact, engage in a mutual exchange of knowledge, experience and support and on human rights initiatives.
The ultimate aim of this community is be contribute to the strengthening of the promotion of human rights.
Throughout the year, as the EMAlumni Association we different activities and projects to nurture the community and make it an exciting and vibrant space for alumni to connect. All our activities are alumni-led.
We are always open to new ideas and to cooperation with different actors, so if you have an idea you'd like to pitch, you can do so here.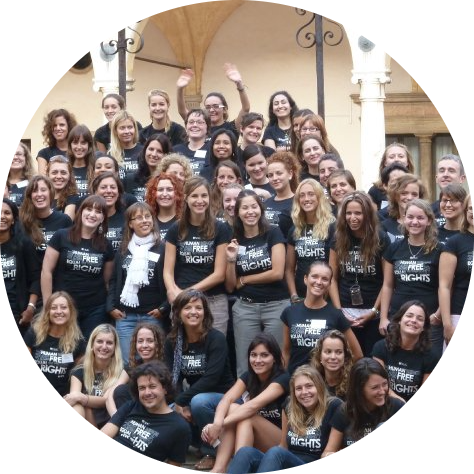 Community building
Being an EMAlum is being part of a community of people who share the EMA experience. We support that community by creating moments to meet and form bonds.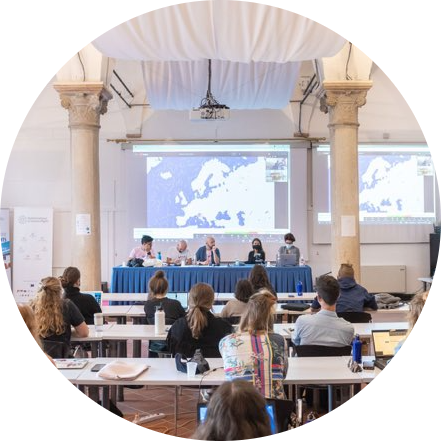 Professional development
We promote peer-learning for EMAlumi's prefessional growth and for that of human rights defenders through seminars, webinars, articles and conferences.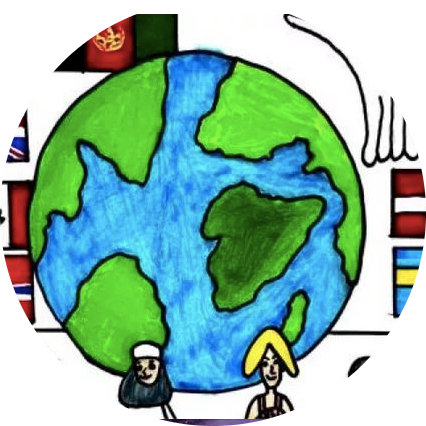 Promotion of human right and democracy
Human rights and democracy is at the core of our identity. We promote these through campaigns, events and by mobilising volunteers.
OUR GOVERNANCE & STRUCTURE
The EMAlumni Association is an NGO based in Belgium (ASBL/VZW). Our structure, as prescribed by our Statutes, is made up of a President, and a maximum of 8 Board Members who are elected by supportive members at the yearly General Assembly.
The Board is the engine of the EMAlumni Association that drives the network of almost 2.000 EMAlumni. It coordinates activities, working groups and projects which all EMAlumni are invited to take part in.
We also have a Secretary General who is employed by the Association with a part-time contract. The Secretary General is an EMAlum and their work is vital to keep the Association running.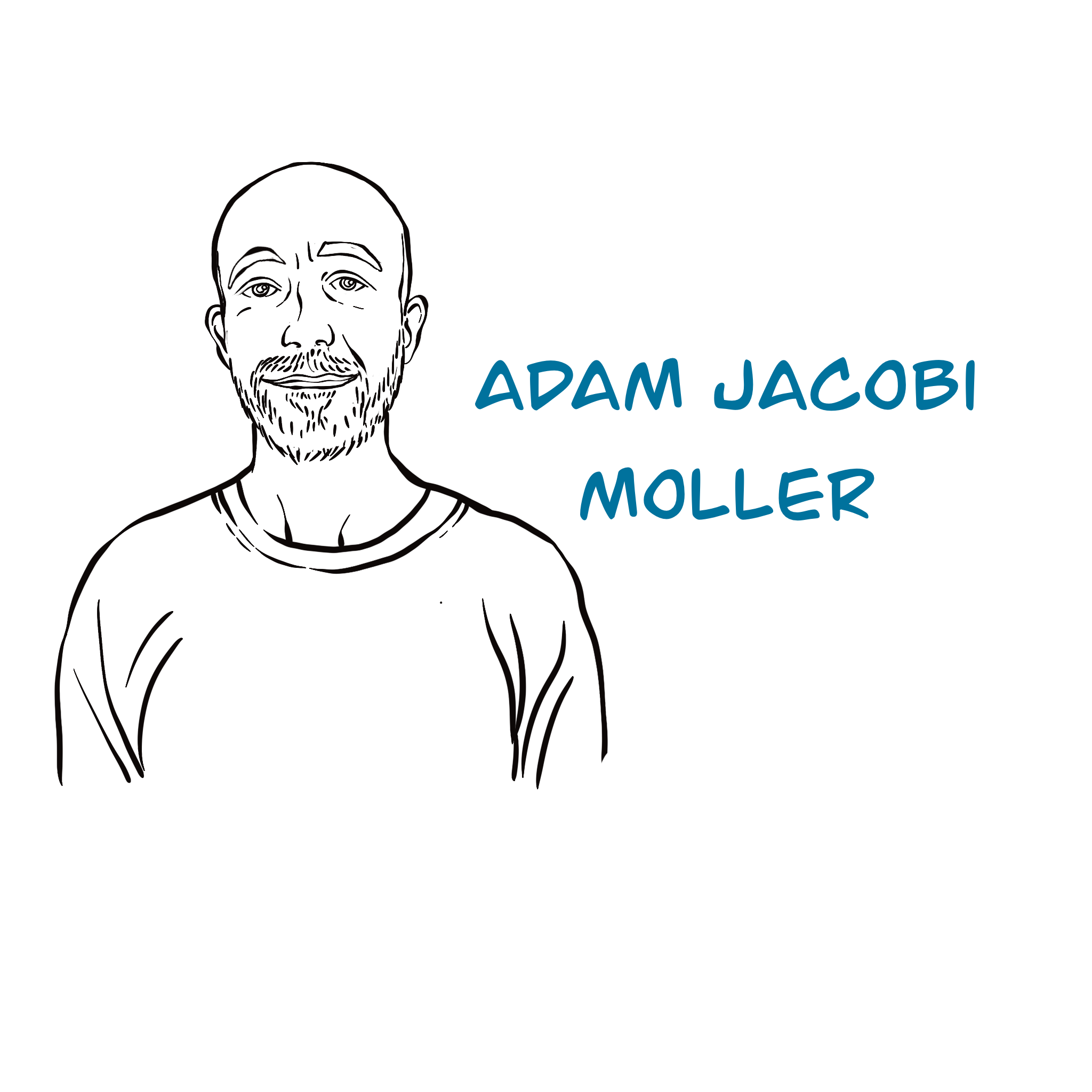 Adam Jacobi Moller - EMAlumni President
Lives in Copenhagen (Denmark)
EMA graduate 2006/2007 – contact Adam: adam@emalumni.org
Adam graduated in 2007 from the EMA. He has since worked for the UN Refugee Agency in Afghanistan, Sudan, Former Yugoslav Republic of Macedonia and Switzerland, for the Danish Refugee
Council in Denmark the EU in Georgia, UNICEF and currently with WaterAid. He roamed the globe as an independent traveller for a few years, where he worked with development journalism, in particular in writing, photography and documentary film. The two latter earned him awards. As the president of the Board, Adam manages the overall strategic direction of the work undertaken by the Association in close cooperation with the Secretary General and the board. The President liaise with relevant stakeholders, signs off on legal documents and represents the EMAlumni Associations at events.
Fionnuala Flynn, Board Member
Lives in Brussels (Belgium)
EMA Graduate 2013/2014 – contact Fio: fionnuala@emalumni.org 
Originally a primary school teacher, following her E.Ma internship she returned to Ireland where she
worked in development and humanitarian project management for 4 years for both Trocaire, an Irish
NGO, and Dublin City University. In 2019, Fionnuala was deployed to the Democratic Republic of the
Congo where she worked as Trocaire's Business Development and Compliance manager. In 2020 Fionnuala completed a diploma in Psychology with Dublin Business School, an area in which she has a keen interest. She has sung both for fun and professionally for many years in Ireland and elsewhere and loves music, travel, drawing and reading. She is currently based in Brussels and is due to take up a new position in humanitarian advocacy in September. Fionnuala is delighted to be elected to the Board, and to have the  opportunity to contribute to our common goals in linking alumni together to further the cause of human rights.